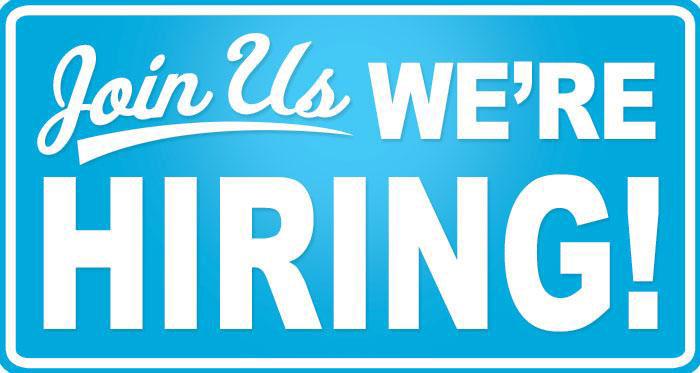 EMPLOYMENT OPPORTUNITIES
We currently have career opportunities for the positions listed below.

For questions, or to apply call 757-903-0129
*Always be sure to leave your name and contact info in case we are on other calls.
Immediate Positions Available!
Qualified applicants who are hired are eligible for the following:
Health Insurance / 401K / 401K matching / Paid time off / Certain holiday pay
This is a GREAT opportunity to be part of a GREAT team…and we would love to hear from you!
Painter
Full Job Description
We are looking for painters to paint the interior and exterior surfaces of structures and other structures. We're looking for reliable team players who are committed to doing the job right. In different situations, it will be necessary to work independently and collaboratively. The goal is to deliver high-quality painting work.
Must be able to perform general physical activities common to painting (i.e. climbing, lifting, balancing, walking, stooping, and handling of materials)
Ability to Lift, Carry or otherwise move or position Heavy Equipment or objects weighing up to 75 pounds and/or assist others with objects weighing more (Including Painting Tools and Heavy Buckets of Paint)
Responsibilities
Examine surfaces to determine the kind and amount of work necessary
Make on-site preparations such as building scaffolding, covering fixtures etc.
Prepare walls and other surfaces for painting by scraping, using sandpaper, removing old paint etc.
Fill cracks and holes with appropriate material (e.g. plaster)
Paint surfaces according to instructions with various tools
Take and adhere to all health and safety precautions
Communicating with clients to determine their painting requirements and helping them make the best decisions for their projects
Covering trim, floors, furniture and other surfaces with masking tape, drop cloths and other protective coverings to keep them free of paint
Preparing surfaces to be painted by washing them, filling holes and cracks with putty and sanding them until they're smooth
Mixing and matching paint, stain and other finishes to job specifications
Applying paint, stain and other finishes to paint surfaces using paint brushes, rollers or sprayers
Reviewing and implementing work orders and assignments
Removing and reinstalling fixtures (e..g, doorknobs, electric switch covers) as necessary
Following safeguards, rules and regulations
Skills
Excellent knowledge of painting material and how to select, mix and apply them
Solid knowledge of commercial and/or construction painting techniques
Aptitude in using appropriate tools (brushes, caulking guns etc.)
Manual dexterity with excellent balance to work on scaffolding, ladders etc.
Conscientious with great attention to detail
Physical strength, stamina and dexterity
Familiarity with painting tools and materials
Time management skills to ensure tasks are completed on schedule
Customer service skills, if working with clients
Collaboration and teamwork
Job Type: Full-time
Pay: $16.00 – $20.00 per hour
Benefits:
401(k)
401(k) matching
Health insurance
Paid time off
Retirement plan
Schedule:
8 hour shift
Monday to Friday
Weekend availability
Experience:
Painting: 1 year (Required)
License/Certification:
Driver's License (Required)
Work Location: Multiple Locations
Deck Carpenter

Full Job Description
We are looking for a qualified Carpenter to cut, fabricate and install wooden and other structures according to specifications. Your job will entail working in diverse settings to produce steady and functional infrastructure and products. A carpenter is an individual with great hand dexterity and an eye for detail. The ideal candidate will have good knowledge of wood properties and other carpentry materials. Working with little supervision while following all health and safety standards is essential. The goal is to contribute to the construction and maintenance of strong and long-lasting buildings and products.
Take measurements and calculate the size and amount of material needed
Cut, shape, and smooth lumber and other material (e.g. fiberglass) according to measurements
Build decks, and staircases by using raw materials or pre-constructed items
Layout floorings, ensuring they are leveled and compatible
Inspect places and conduct repairs or maintenance
Skills
Proven experience as a carpenter
Hands-on experience in working with carpentry materials
Excellent understanding of carpentry techniques and methods of installation and construction
Proficient in using electrical and manual equipment and measurement tools (powered saws, hammers, rulers, etc.)
Willingness to follow safety guidelines at all times
Good physical condition and endurance
Job Type: Full-time
Pay: $16.50 – $20.50 per hour
Benefits:
401(k)
401(k) matching
Health insurance
Paid time off
Schedule:
8 hour shift
Monday to Friday
Experience:
Carpenters: 1 year (Preferred)
License/Certification:
Virginia Driver's License (Preferred)
Work Location: Multiple Locations